Reflections on Our First 4 Years
Posted by: LBehrman
|
February 12, 2013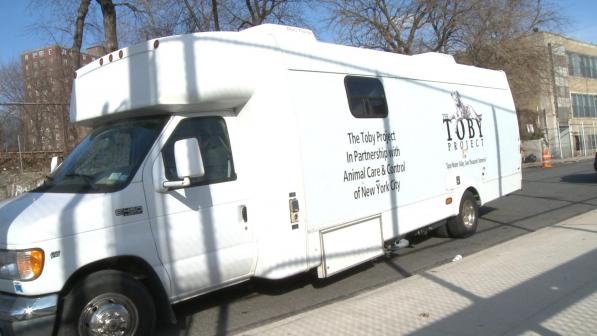 4 years ago, February 2009, the Toby Project's first spay and neuter van went to Capuchin Way in the Gun Hill area in the Bronx. We had six people lined up to get their animals fixed and we were so excited!!
 
4 years later, we have spay and neutered more than 15,000 animals through our mobile surgical van, and our stationary clinic for 

feral cats

. On our "public" days, we often have a line of people waiting for us, and have to turn folks away. Our stationary clinic for feral cats spays and neuters 25+ cats in each day of operation. 

Our mission is to make NYC a no-kill city through targeted spay and neuter. When you consider that 10,000 dogs and cats are taken to the city shelter system each year because there are not enough adoptable homes for them, the importance of spay and neuter becomes even more obvious. Many of these 10,000 will be euthanized, simply because of the lack of adoptable homes. That's close to 40 animals per day...just in NY. I have visited the some of the shelters in NY, and to see cages and cages of animals wanting and deserving homes is really heartbreaking. Many of them pitbulls: healthy, adoptable, and wonderful pets. 

So this is 4 years of Toby Project. Can't wait to see what we can accomplish in 5 and beyond!!
Lori Behrman is Toby Project's Feral Clinic Manager and Feral Coordinator