Services
---
The Toby Project operates mobile spay/neuter vans and stationary "in-neighborhood" clinics to provide free and low-cost spay and neuter services to those communities that supply or surrender the most animals to municipal shelters. 
In addition to offering free and low-cost spay and neuter, we provide community outreach and education to encourage local residents to take advantage of these services.
We work in cooperation with The NYC Department of Health and Mental Hygiene's Veterinary Health Services and receive some funding through their Animal Population Control Program.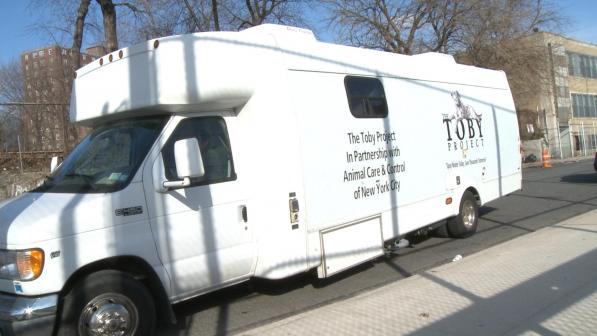 Mobile Spay & Neuter Clinic
Our mobile surgical van brings free and low-cost spay & neuter services to NYC residents.  How much will it cost when you bring your pet to our clinic? 
Feral Cat Spay & Neuter Program
The Toby Project operates a stationary clinic devoted solely to feral cat spay and neuter.